Certified ScrumDeveloper Track
GUERRILLAXP
All courses on the Certified Scrum Developer track are taught by Registered Education Providers. For more information on the curriculum for the CSD credential, visit http://www.scrumalliance.org/pages/certified_scrum_developer.
This course fulfills the technical skills requirement on the Certified Scrum Developer track.

Agilify is pleased to announce the inaugural

Certified Scrum Developer track*
3 Day Extreme Programming course
Combine XP techniques with Scrum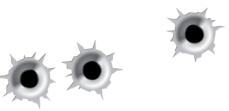 Cloud Based Learning:
Over the duration of the course you will gain hands-on experience of XP techniques building a real project in an XP/TDD/Continuous Deployment environment.
Day 1: Classroom based learning
Days 2 & 3: Mini Development Sprint
Each delegate will have access to their own development server running in the cloud with all pre-requisite software installed and access to cloud based CI, code repository and development servers enabling real-world experience of an XP environment. The sessions will be open and informal and run by an Chris Jones, a Certified Scrum Master with over 18 years Microsoft development experience and Paul Goddard, a Certified Scrum Trainer, CSP and CSM who has been working with Agile teams since 2000.
You are required to provide your own laptop with WiFi connection and Windows Remote Desktop software.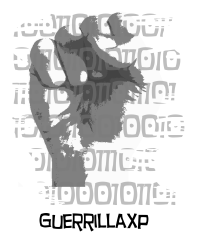 It's time to deliver.



* To apply for Certified Scrum Developer status you must complete GuerrillaXp to the instructors satisfaction plus either a two day Certified Scrum Master or Certified Scrum Product Owner course. For more information on CSD accreditation please visit the Scrum Alliance website.

www.agilify.co.uk

Registered Company No 6519829
VAT Registration No 943 5751 06
Dates:

21-23 Nov 2011

Location:

Bristol, United Kingdom

Venue:

Marriott Royal Hotel
College Green
Bristol, United Kingdom BS1 5TA
http://www.marriott.co.uk/hotels/travel/brsry-bristol-marriott-royal-hotel/

Price:

£1,195 + VAT

Discounts:

Discounted seats available. Contact Agilify for more information.

Notes:

You are required to provide your own laptop with WiFi connection and Windows Remote Desktop software.
Learn about:
Extreme Programming Teams
Continuous Integration
Automated Deployments
Test Driven Development
Mocking Frameworks
Patterns and Practices
Testable Code
Refactoring
Code Lockdown
Who's it for:
You've heard of Agile and Scrum, but as a technologist, how to you DO IT? This is a Certified Scrum Developer course for Microsoft.Net developers of all abilities who want to expand their knowledge and experience of Extreme Programming and Scrum.